Apparently it was me, last Saturday, when taking leave of my colleagues, who said, "This year can't get any worse." It was about 30 minutes after that when the government announced Tier 4 restrictions which meant a large part of the country had to cancel their Christmas plans. It was Sunday when France introduced introduced a 48 hour travel ban over the new more infectious Covid variant which other countries followed. And here we are with trucks/lorries backed up along the road to Dover, unable to board ferries. At a time of year when there are normally 10,000 lorries a day passing between mainland Europe and the UK. Who needs Brexit chaos? We are living in times of Covid chaos.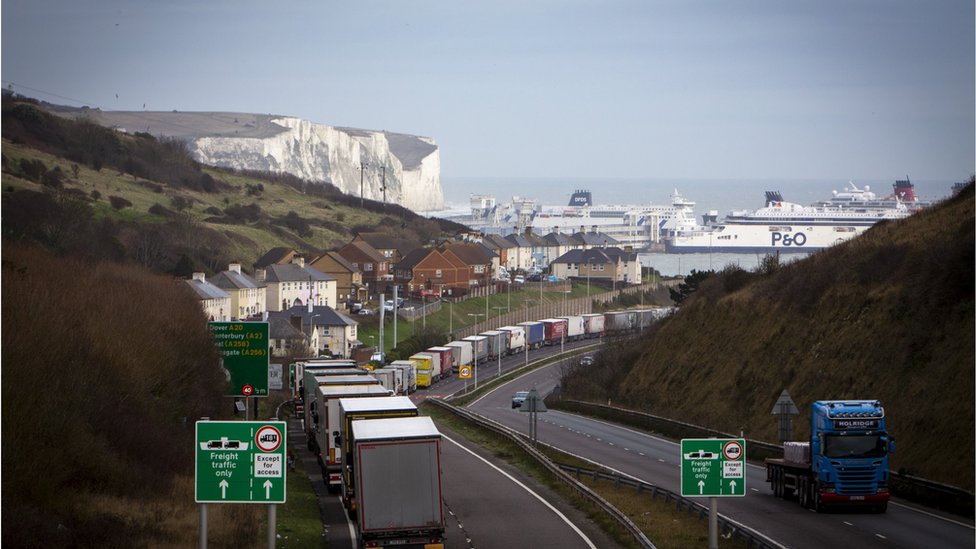 (Although it feels a bit like we're also living through the movie 28 Days Later but without so many zombies.)
We can't travel abroad, because no other country wants filthy infected passengers from the UK with a new more infectious strain of Covid. And we can't travel within the country because that is just increasing the risk by mixing with those on a lower Tier status. So it will be a very strange Christmas this year for a lot of people.
Those of us who have been 'orphans' in this country for a while are used to not celebrating with family, so this won't be a very different Christmas for us. We will follow our usual traditions – come up with a complicated themed menu (this year Georgian/Persian); spend a lot of the day cooking several courses of food (we had nine separate dishes this year); eat the food and declare a 60-40 success rate on the menu; play board games. Do not watch television. Do not have time to drink too much (too much cooking going on).
This week I had my last day of work for the year. I had a merry time filing and deleting emails, leaving just a handful in the inbox as reminders for next year for things I need to do.
I did go for a run this week, but just a short one. Am I giving up on this running thing? Or is it just these cold winter mornings that are disheartening me? Maybe shorter but more often could be the key?
We started our Christmas preparations on Christmas Eve, preparing those dishes which could be made in advance, which were only two: the Persian love cake and the ajapsandali. Best compliment I could possibly hope for – my Georgian friend recognised the ajapsandali on Instagram without seeing the caption.
We steer away from the traditional turkey thing at Christmas. As I said earlier our tradition is not to have a tradition. And certainly no turkey. I will admit that the whole idea behind this year's Georgian/Persian theme was so we could have khachapuri (cheesy Georgian bread) and eggplant walnut rolls (badrijani nigvzit) that we had in Georgia and in Georgian restaurants and absolutely love.
We used Nigella's recipe for khachapuri, but again, local conditions meant we had to sub cottage cheese for the ricotta cheese specified in the recipe. And we made it half measure. But it looked absolutely beautiful and was delicious!
Persian love cake was an obvious choice for dessert because we (I) didn't like the look of the honey cake that kept coming up on Georgian recipe sites. Love cake is a heavy cake made with yoghurt, rose water, almond meal, semolina (we used polenta/corn meal). And 5 eggs!
The full Christmas menu (with links) (and a note that we halved or otherwise downsized most of these recipes except the cake):
Dishes we would make again – Khachapuri, Badrijani Nigvzit, Georgian Pork Stew, Persian Love Cake. The Fesenjan was OK, but the sauce was runny. The pilaf was nice but… you know… rice. The mushrooms were a disappointment and the fish stew was tasty but not as special as the other dishes.
Last year we had a Very Star Wars Christmas, in that we sat and watched episodes IV to VIII back to back on Christmas day with home made pizza and tiramisu. While that was fine for a year in The Before when we are all very tired and a little bit exhausted before Christmas even kicks off, this year I felt we had all spent so long doing not much at all that it was time for a proper all-cooking Christmas. And we did spend a solid three hours cooking up the food that we ate, so we were justified in settling down on the sofa to read and rest in the late afternoon. We didn't even eat that much – we had breakfast, and then we opened presents, and then we cooked, and then we ate but not too much, and then we had a snoozy spell on the sofa, and then we had cake and a cup of tea in the evening.
Boxing Day, we do the usual thing of eating leftovers all day, starting with the cheeseboard. For breakfast. I know, don't judge me. And then we moved onto playing the new board game, Carcassonne, that Husband bought for Christmas. Although Husband got grumpy during game play and at some point I had to threaten that we all walk away and not play with him anymore unless he shut up. Carcassonne is a strategy game which I'm not always good at. I tend to play for the enjoyment of playing and find I get a bit absent minded about strategising and winning.
Today, the day after Boxing Day we finally leave the house for an hour's walk. The sun is shining and it's not very cold so it's good to get out and move limbs after so much sitting. (And eating).
I won't be writing another of these posts until the new year so I would like to thank all my readers and followers for reading and following and commenting this year. I wish everyone who celebrated a speedy recovery from Christmas and a happy and healthy year to come in 2021.