It won't be sometime until May until the restrictions on movement are lifted and it's possible to go somewhere without an essential requirement. So while I can only physically travel around my neighbourhood, this month I've been travelling much further in my mind and back in time.
Oludeniz, Turkey: We are not ones for package holidays as a rule. We much prefer to book our own flights, book our own hotels and cram in as many destinations as we can fit into any given holiday. But sometimes, if it's been a particularly busy year, you just want a holiday where you can relax a bit. And this is why we booked a package holiday to Turkey.
We didn't pick Oludeniz blindly – Husband had been to this part of Turkey years ago in his backpacking days, and he remembered seeing the paragliders land on the beach, thinking, "I wish I had the money to do that." Fast forward twenty-something years, and there he was, living the dream.
Oludeniz is beautiful – tall green mountains, white sandy beaches, turquoise blue sea. Our hotel offered a choice of two pools – the quiet one and the noisy one with the bar. However even on a package holiday we aren't the sort to spend the whole time relaxing by the pool and drinking cocktails (although we did do a little bit of that). We took the minibus to Fethiye for the day; we did the day of paragliding (yes, I did it too); we visited the abandoned Greek village and then walked over the hill and down a treacherous path back to Oludeniz ("It's not how I remember it, I remember a gentle walk through the forest," Husband protested, after I fell over for the second time and winded myself); and we had a day down by the sea in the national park part of the town. A recommended destination for a relaxing package holiday – just be careful on that walk over the hill, OK?
Ottowa, Canada: The only time in my life I have spent the night in jail. Not a real jail, of course! But an old Victorian jail that has since been turned into a hostel. I have to say it was a strange experience, sleeping in these small cell-like rooms, although there were some bright sides – the number of bunk beds was limited due to the small size of the rooms, and the rooms were very dark, making for a relatively good night's sleep.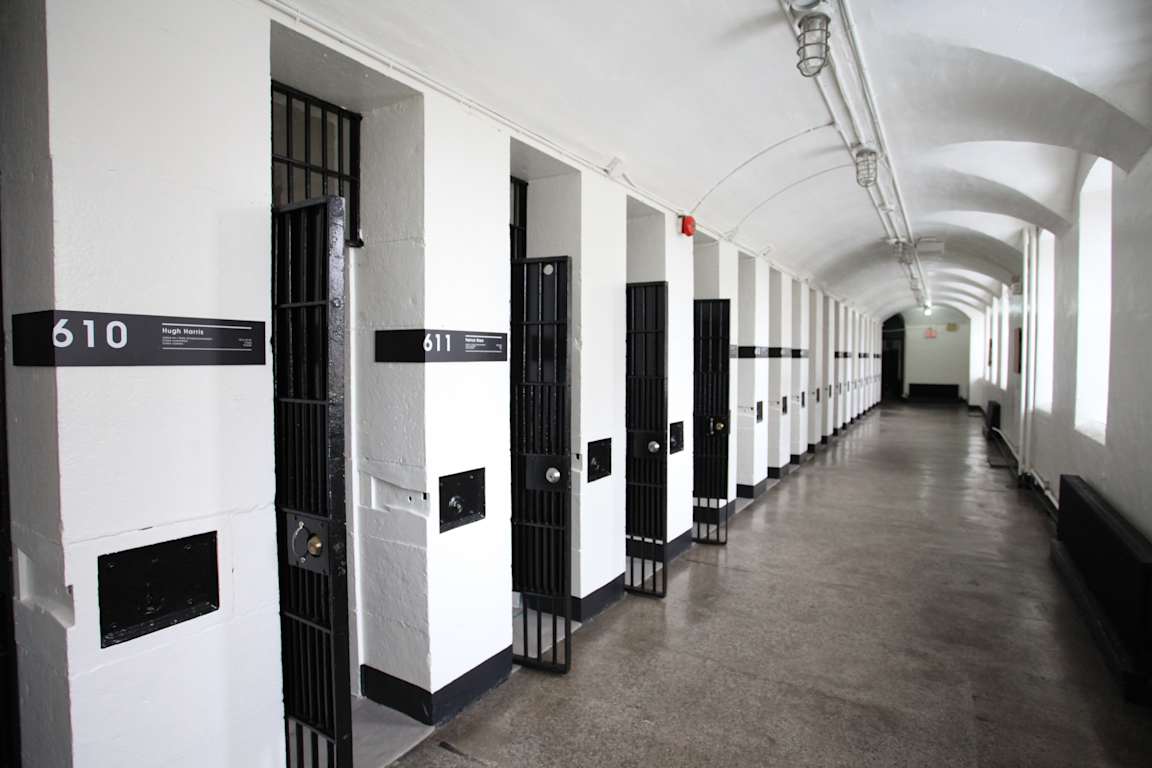 Ottowa was my last stop on this particular trip; from here I was taking the train back to Toronto to fly home. I went out drinking with a Scottish girl from my dorm room who was celebrating having just finished six weeks working at a "Judeo-Christian summer camp." This girl was studying to become a teacher of religion and theology, and not for the reasons you would expect. She had in fact spotted a gap in the education market, that people were not interested in studying or teaching religion, so there were more vacancies for religion teachers, and therefore a faster route through the ranks to become subject master or such at a school. I was intrigued because I had never heard anyone go into teaching with a proper career plan before.
Having been in Canada longer than I had, she was a useful person to go drinking with. I had been enjoying the luxury of having table service in bars (in the UK you go to the bar to get your drinks). "No way," she said. "You go up to the bar to get the drinks, otherwise you have to tip the waitress and tips are expensive." The logic being that over the course of a night you could save enough in tips avoided to finance another beer.
Wishful thinking: Okavango Delta Some of you might think this is a cheat, as I already put Botswana under B. But this is a specific part of Botswana. As implied by the word delta, you make your safari here by canoe, and if I recall correctly, some tours have you camping on islands in the middle of the delta (but don't leave your tent in the middle of the night – animals might mistake you for a threat… or dinner…)
The water in the delta travels over 1000 kilometres from the highlands in Angola, but these waters never reach the sea, instead they form a pool that stretches over 170km, the life giving water attracting vast numbers of wildlife. Those famous scenes of animal migrations you've seen in nature documentaries were probably filmed in the Okavango delta.