While we wait for Covid restrictions to be lifted, and to have permission to stray a little further than the streets around our homes, I'm using this month to reminisce about places I've been lucky enough to visit, and to think about places I will go in the future. One day.
Hay on Wye, Wales: A town full of bookshops. I will repeat that.
A town full of bookshops.
A. Town. Full. Of. Bookshops.
From what I recall, the experiment to turn Hay into a town of bookshops was an idea someone had, that to stop small towns from dying, they need to specialise in something to attract people to visit and live there. And for Hay the speciality is books. Every shop in the town sells books. Obviously the bookshops sell books, but the grocery store, the post office, the butcher – everyone sells books. And Hay's annual book festival brings more than 100,000 visitors to the town. So as an initiative to keep a small town alive, I'd say it worked pretty well.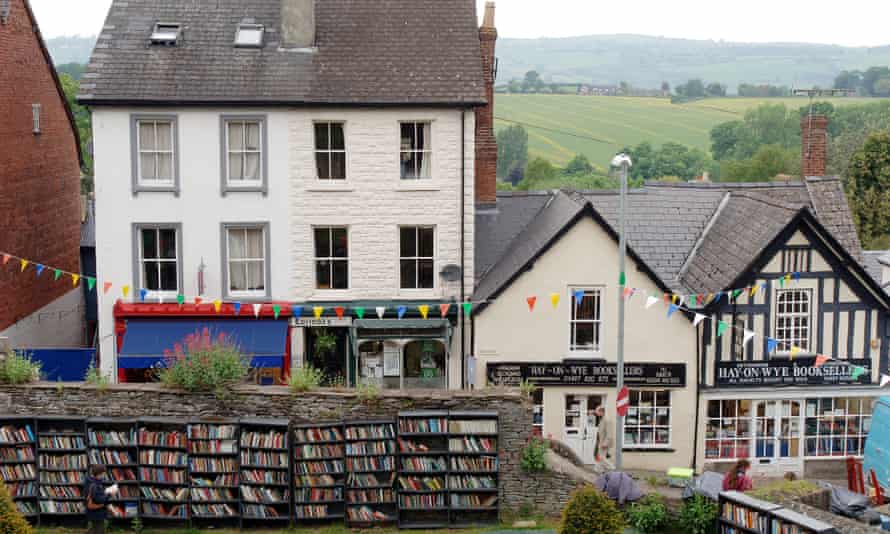 It's been some years since I visited Hay, and I remember I did buy some books (you can't not buy books in Hay). I think the only thing that stopped me from buying more books was Hay being the first stop on a whirlwind one week tour around Wales, and I was painfully aware that loading up with books on the first stop would make my backpack very heavy for each further move over the next week. If I went back these days however, it might be a different story. I would take a bag-on-wheels so I could stock up.
On second thoughts, maybe it's best that I don't go back there.
Hong Kong: The plan was to spend a few days in Hong Kong on our way to Australia to get over the jet lag, so we would arrive bright and fresh.
This plan didn't work out, and in fact our stopover somehow made our jet lag worse. We were constantly tired during our time there. We lay in bed awake all night, only falling asleep a few hours before the alarm went off to wake us up. We spent a lot of time shopping at the night markets as this was when we were feeling our most sprightly.
One clear memory I have is that we were there on Sunday which is 'maid's day' – the day of the week when the maids who look after Hong Kong's great and good have the day off. These ladies – usually from the Philippines, Thailand or Indonesia – get together in public spaces on their day off. In parks, in underpasses, anywhere there's a sheltered space, they put down a blanket or some cardboard, they sit together and chat, share food, do each others hair or nails. It's a strange phenomenon to see all these women out in public all at once. In fact your first instinct might be that these are all homeless women who just happened to gather in such large numbers. In a country where space is at a premium, it's not easy to spend your day off in your employer's house, so you go out and meet with your friends somewhere public, where you can bring your own lunch and spend time together for free, because you're saving all your money to send home to your family. The fact this happens on one day of the week makes it so clear just how many domestic workers there are in the country.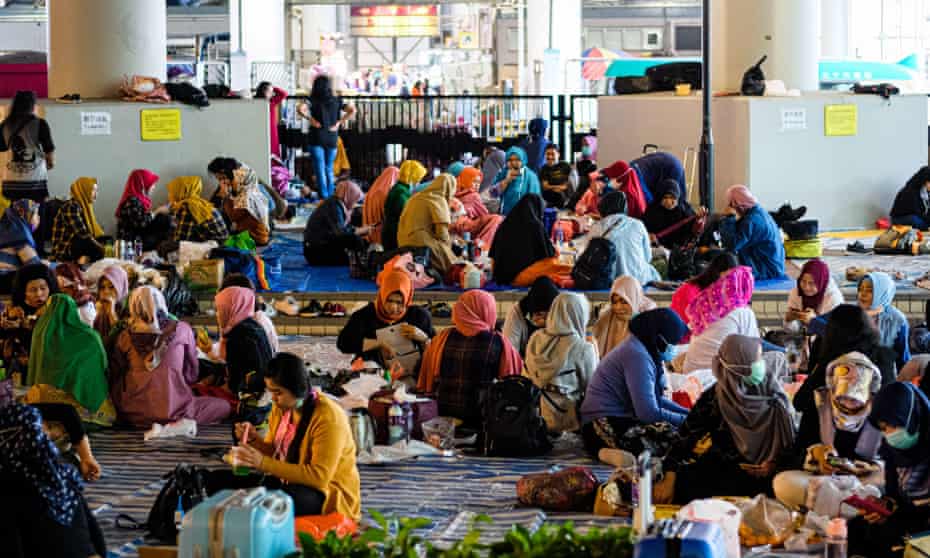 Somewhere I want to visit:
Haworth, Yorkshire: What is noteworthy about a small village in Yorkshire that is home to some 6000 souls? What makes it worth putting on a places-to-visit list? Two words: the Brontës. Yes, the village home of the literary Brontë sisters, whose works still torture high school students hundreds of years later, is a place of pilgrimage that's on my list of places to visit. I didn't see them as torture though, in fact I read extra. Not just Jane Eyre, not just Wuthering Heights, but also Shirley, and the shocking and much underrated The Tenant of Wildfell Hall, dealing as it did with the subject of domestic abuse. (It will make you realise that we've come so very far but in many ways but some things haven't changed since the 1850s.
I wonder if everyone in the town has cashed in on the Bronte theme. Is there a hairdresser for instance called Jane Heyre? Is there a cafe called Wuthering Bites? Other Bronte-themed-shop-puns welcome in the comments.
Haworth and the Brontë parsonage museum is waiting for me to come visit. I hope they don't have to wait too long.